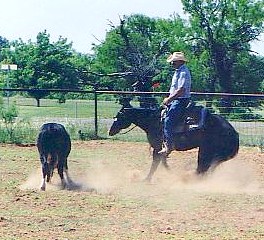 My husband Scott and Hiho Brown Chex cutting a cow.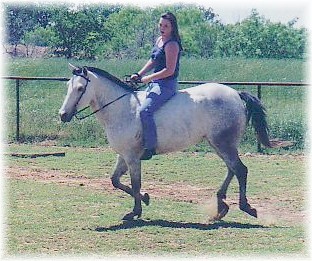 This is Brei and her 5 year old Quarter Horse mare, Jewel. Brei has been riding since she was small and has trained Jewel herself. They enjoy riding in the pastures and roadways of Central Texas and participate in open horse shows. As you can see from the picture, they make quite a team.

This is Sarge, perhaps the best kid horse in all of Texas. At least the kids who ride him think so!


This is me, Barbara, on Diamond who is expecting her first foal in April. We can hardly wait!
You're Horse Picture should be
HERE!!